Solidarity objective
We are looking for funding to build vertical gardens in disadvantaged neighbourhoods to help people in need.

Each donation is very important to develop the project.!
The main objective of the Crowdfunding is to raise € 45,000 to build a prototype of 20 modules. We will construct them in large developed cities (depending where donations are coming from) to help people with limited resources. If we obtained more funding, we can build more prototypes at different scales and export them in containers to disadvantaged places on the planet like Palestine.
The ultimate goal is to make a vertical garden including living spaces.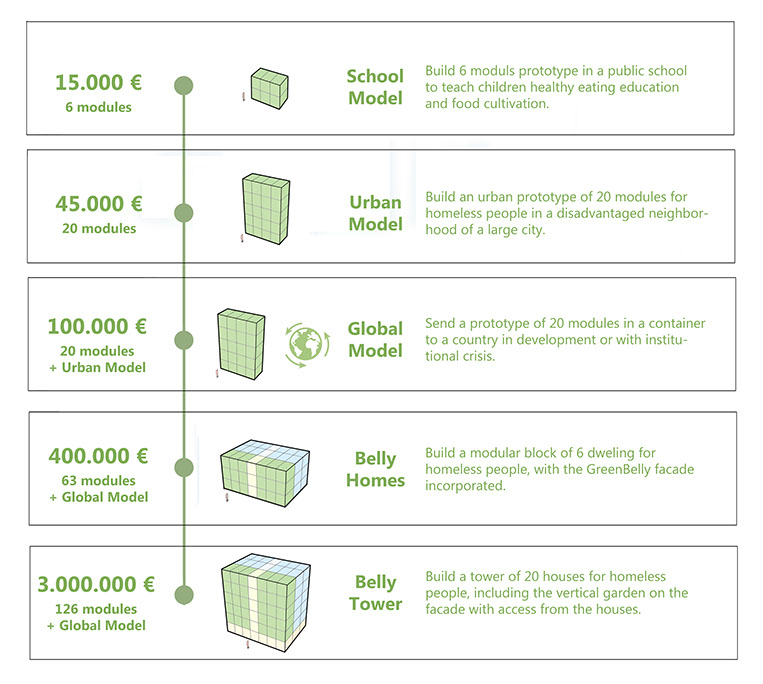 We have been designing this project for years and we are ready and motivated to carry it out. We are convinced that in a few years, all cities will increase the number of green spaces. Investing in GreenBelly is investing in the environment and in a brighter future for humanity.
Collaboration
We are open to new collaborations. Collaboration is the sustaining foundation upon which we base all our work. If you are interested please contact us:
av@greenbelly.org